About VuVu
---
VuVu Club is the finest and hottest exclusive club in Bromley launched in 2013. It 's a playground for hottest celebs, PAs, international and UK artists and the finest crowd in Kent.
We have spared nor effort to transform what is now the most talked about night club in the whole of Kent. We have made this happen with a help of the most creative people in the industry, finest promoters, finest British and International brands, and hard working and glamorous looking VuVu team. Above all we made a special and elaborate effort to bring to Bromley the most glamorous entertainment, finest artists, performers, sport stars and most popular celebrities to party with you!
VuVu Club has got 8 VIP booths and the exclusive Boudoir Suite with its own bar. The booths can host from 6-8 people (mixed sex essential) each while the Boudoir Suite can accommodate up to 35 people. It addition, the club is fitted with the state of the art lighting and sound system, and the club's decks are graced with the finest Essex, West End, South East, UK and International DJs as well as the exceptionally gifted instrumentalists and performing artists. The two bars have a most exclusive selection of premium drinks in a variety of sizes inc Magnums, Double Magnums, Jeroboams, Methusalems as well as personalised bottles. The club devotes a particular attention to creating authentic drinks and our experienced and artful mixologists create and mix the most sumptuous classic and modern cocktails, juleps, punches, slings and use variety of recipes from pre-prohibition to modern era.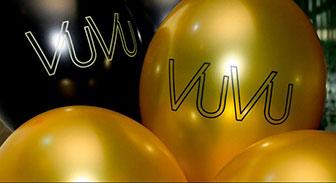 For all additional info please contact us via form or:
Phone: 07765921023
Instagram: vuvu_club
Twitter: @VuVu_Club
Facebook: VuVu
SMART DRESS